What are the best snacks for your dog ?
Discover your personalized box devised by our consulting veterinarian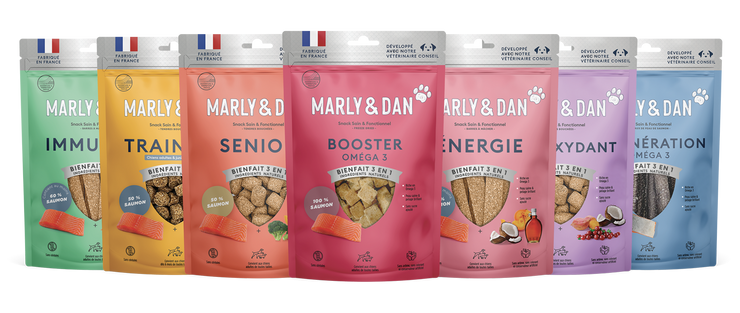 Good for your pet's health
To create precious bonding occasions, we develop unique snacks packed with 100%-natural quality ingredients that are good for your pet and for you.
Dr Matthieu Tanguy
Consulting veterinarian
Our recipes are developed with the expert recommendations of a consulting veterinarian and an animal nutritionist.
Cereal-free; no added sugar; no artificial flavorings, colorings, or preservatives.
100%-natural ingredients
Benefits for every occasion
100% natural
& low in calories